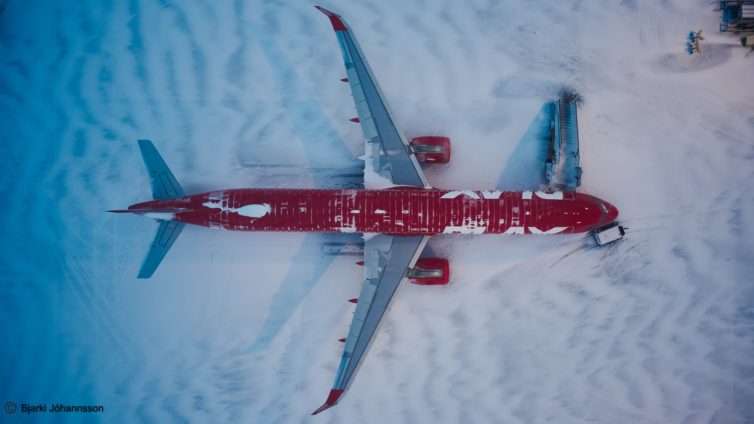 There has been a surge in international low-cost carrier (LCC) offerings, and in the past few months Northern Pacific, Norse Atlantic, and PLAY have all announced plans to commence service to the United States.
PLAY will launch service between the the north New York City metro area and 22 European destinations via its Reykjavik hub in late June of this year, using a fleet of three new Airbus A321neo and one A320neo aircraft, with five more jets on order from Airbus. Tickets for the new destination went on sale Feb. 1.
PLAY was founded by two former WOW executives in 2019. You'll remember WOW as the Icelandic LCC that launched in 2012 and ceased operations in 2019 after cash-flow issues and two failed buyout attempts. The WOW legacy has influenced PLAY's livery and LCC character.
PLAY's New York metro destination is New York Stewart International Airport located in Newburgh, NY, and is the airline's third United States destination, following Boston and Baltimore.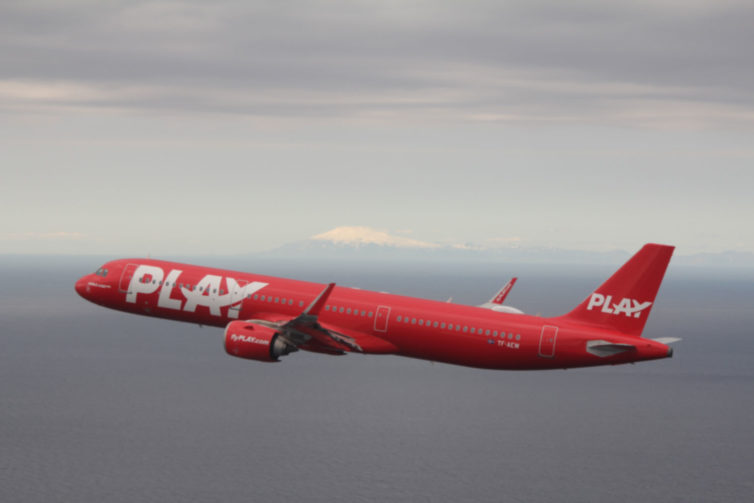 PLAY CEO Birgir Jónsson explained that the airline launched in 2021 and "has been on a fast growth path. Despite the turbulence of the last year in the travel industry, PLAY is an airline born in a new era of travel and is bringing a modernized approach to the airline industry."
With flight bookings trending upward and a forecast for increased travel demand, PLAY decided to enter the U.S. market, targeting budget-minded vacationers on both sides of the Atlantic.
Jónsson said that, "even amid a dynamic market and the ongoing factors from COVID-19, PLAY has created opportunity growth, serving 24 locations, as well as securing favorable lease rates for our aircraft that will enable us to keep costs low. PLAY is focused on data-driven decisions about growth to new destinations, and New York is an important market in this expansion to enable both American and European travelers to reach new, iconic destinations at affordable prices."
PLAY is aiming its services squarely at budget-minded travelers, students, and families, relying on affordable fares, reliable flights, convenience, and flexibility to do so. They're offering no-frills base fares and an a la carte list of add-ons that either feels like a world of options or being nickel-and-dimed, depending on your point of view regarding airline service models. PLAY hasn't announced any intention to join airline alliances as yet.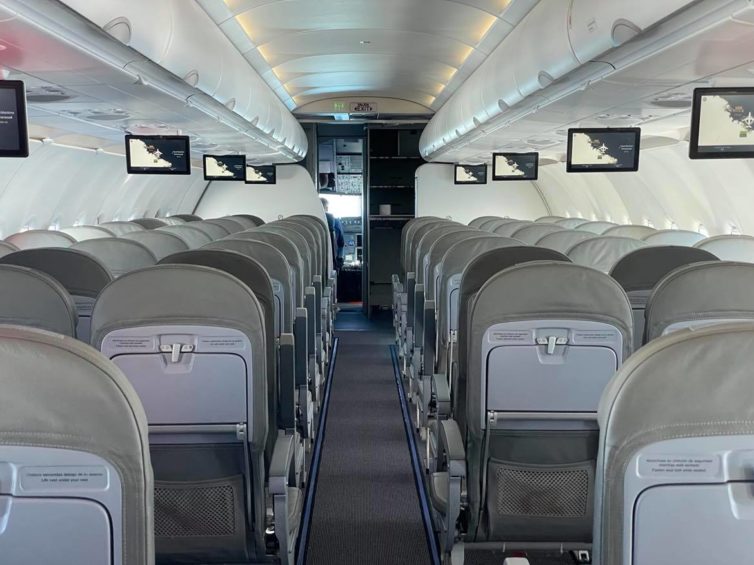 Jónsson said "There are no cabin classes on a PLAY flight; instead, passengers can customize their flight experience with the upgrades they need such as seats with extra legroom, in-flight meals, a checked bag or carry-on, and more. This model allows passengers to select only what they need, so they can spend less on travel and more on the experiences at their destination."
Asked about whether the airline is planning additional U.S. destinations, he said the airline "is taking a strategic approach to our growth, making informed decisions about the flight routes and destinations that we serve. In the U.S. market, Baltimore, Boston, and New York are critical locations to serve on the East coast that also fit within our hub-and-spoke model." This is a more conservative approach that stands in contrast to predecessor WOW's aggressive expansion model that helped lead to its demise.
Asked whether PLAY had any difficulties hiring flight crew or ground crew in light of the current situation with the pandemic, Jónsson said that "PLAY's labor force is strong. We have 150 employees now and this year we're set to add 150 more employees, doubling our workforce to support our U.S. expansion."