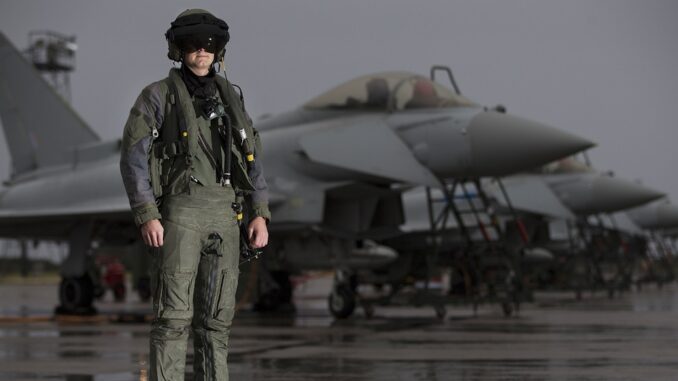 At least 30 former jet and helicopter pilots might have already been hired since the end of 2019, according to UK's MoD.
The alarm is ringing inside the United Kingdom Ministry of Defence's halls, as British military pilots are being targeted by China trying to recruit them to train the People's Liberation Army Air Force. The MoD now wants to change the law to prevent other pilots from falling for it, even when they are lured by sums of about $270,000 a year to share their knowledge and skillset with the Chinese military.
About 30 former pilots have been recruited since the end of 2019, according to the info released to the press, some of which are believed to have experience on aircraft no longer in service in the UK. Before 2019, there were attempts to recruit pilots, but the efforts are now intensified as China is trying to recruit pilots also from other western nations.
"We are taking decisive steps to stop Chinese recruitment schemes attempting to headhunt serving and former UK armed forces pilots to train People's Liberation Army personnel in the People's Republic of China", said an MoD spokesman. "All serving and former personnel are already subject to the Official Secrets Act, and we are reviewing the use of confidentiality contracts and non-disclosure agreements across Defence, while the new National Security Bill will create additional tools to tackle contemporary security challenges – including this one."
When former UK military pilots provide training to the People's Liberation Army of China it clearly erodes the UK's defence advantage. We are taking immediate steps to deter and penalise this activity:

— Ministry of Defence Press Office (@DefenceHQPress) October 18, 2022
An unnamed official said to The Times that pilots were being approached by a third-party company in South Africa that had been tasked with finding individuals to train the People's Liberation Army's pilots. The company appears to be named as the Test Flying Academy of South Africa, but there is no connection to the South African government.
The Minister for Armed Forces James Heappey said that the Ministry of Defence had approached those who had been recruited and been clear that "it's our expectation they would not continue to be part of that organisation". He also added: "We are going to put into law that once people have been given that warning it will become an offence to go forward and continue with that training."
The MoD believes that China is recruiting UK pilots in an effort to understand the tactics and capabilities of western aircraft, should they come up against them in a future conflict. This kind of information could be vital in the event of a conflict against wester forces, such as over Taiwan. The UK government is taking this issue very seriously, even if individuals who have been recruited so far are not thought to have breached the Official Secrets Act.
"China is a competitor that is threatening the UK interest in many places around the world", said the Minister for Armed Forces. "It is also an important training partner but there is no secret in their attempt to gain access to our secrets, and their recruitment of our pilots in order to understand the capabilities of our air force is clearly a concern to us and the intelligence part of the MoD."