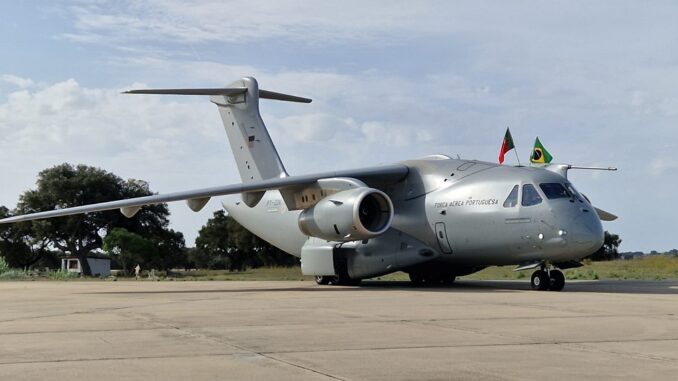 Portugal is the first European operator of the Brazilian aircraft.
Escorted by two F-16s, the first KC-390 Millennium cargo aircraft for the Portuguese Air Force landed at Beja air base on Oct. 16, 2022. This is the first of five aircraft acquired by Portugal in 2019, which will soon become the first European operator of the Brazilian aircraft made by Embraer. The aircraft took off from Gavião Peixoto, São Paulo, on Oct. 15 and, after two fuel stops, it finally arrived at its new home.
The ceremony for the presentation of the new aircraft and the inauguration of the Hangar and infrastructure that will receive the KC-390 fleet was presided over by Portugal's Prime Minister, António Costa, and the Minister of National Defence, Helena Carreiras.
The cargo and transport plane, will be delivered to the Portuguese Air Force (FAP) in February 2023, followed by additional KC-390 each year until February 2027.
The aircraft, which has components produced in Portugal and around 650,000 hours of Portuguese engineering work, will now move on to the phase of equipment integration in the NATO Standard and certification by the National Aeronautical Authority, before the official delivery to the Portuguese Air Force and despite being in Portuguese colours, it will keep the civilian PT-ZDX registration.
The first Portuguese crew members have already completed their qualification training in November 2021 at Embraer's facilities. The KC-390 will replace the five ageing C-130H Hercules cargo aircraft currently in service.
Beja air base is undergoing major works to host the new aircraft, with new infrastructures being built in the area formerly used for the Alpha Jet trainers. A new Ground Support Equipment building is also being built adjacent to the existing hangar, together with a brand-new squadron building containing multiple offices, briefing and preparation rooms and other facilities.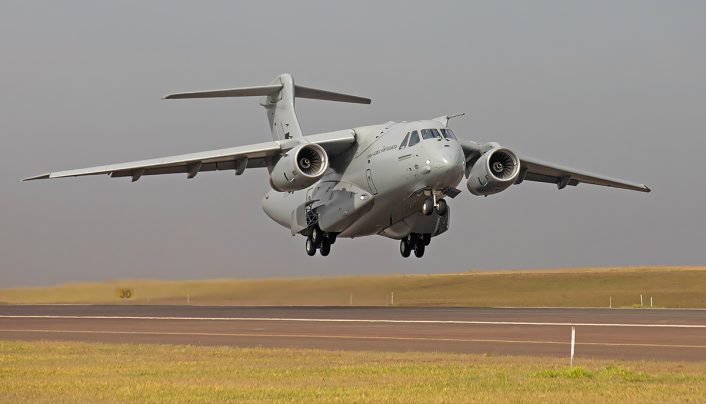 The KC-390 Millennium can carry payloads of up to 26 ton (57,000 lb), such as two fully equipped M113 armoured vehicles, or a Sikorsky H-60 helicopter, or up to 80 soldiers or 66 fully equipped paratroopers among other types of payloads.
It is an aircraft capable of carrying out strategical and tactical airlift, civil and military operations, from transporting troops, vehicles and cargo, dropping paratroopers and cargo, health evacuations, search and rescue missions, aerial refuelling and combat of forest fires.

In the meanwhile, the first KC-390 for Hungary, the second European operator of the type, is in the final assembly stage and is expected to fly next year. After Portugal, in fact, Hungary and the Netherlands selected the KC-390 to replace the An-26 and C-130H, respectively, becoming the second and third operators of the Brazilian airlifter in Europe.