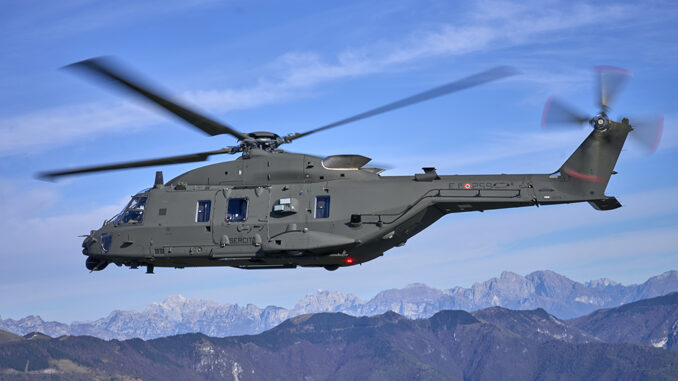 Italian Army's UH-90A helicopter fleet handover complete.
The Esercito Italiano took delivery of the the 60th and final UH-90A (NATO designation for the Italian Army NH90 TTH) multirole helicopter. The aircraft, assembled at Leonardo's Venice Tessera facility, was handed over the service on Nov. 25, 2022, during an official ceremony attended by representatives from the Italian Army and its Aviation unit, Italian Secretariat General of Defence / National Armaments Directorate, NAHEMA (NATO Helicopter Management Agency), NHIndustries, and Leonardo.
The completion of the deliveries to the Esercito is interesting, considered that the Italian Army is one of the type's first and largest operators: the UH-90A helicopters have logged more than 31,096 flight hours during operations carried out both at home and abroad, including Afghanistan and Iraq.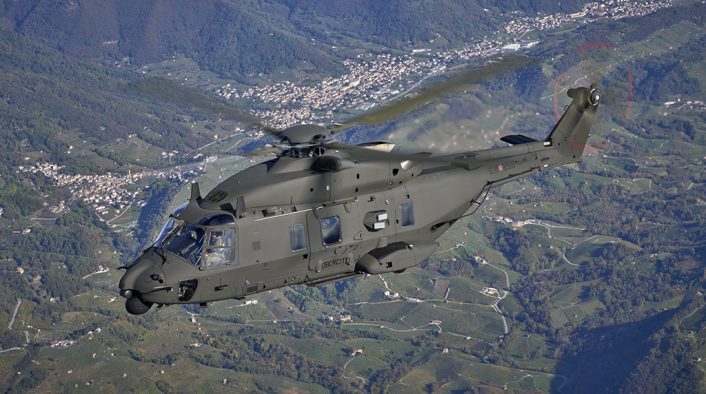 The Italian Army fleet is distributed over three main bases (Casarsa, Rimini and Viterbo) from where the UH-90As conduct a wide range of missions, such as tactical troop transport, logistics support, special operations, cargo resupply and hoist operations, MEDEVAC (Medical Evacuation) and light tactical vehicle transport. The aircraft has also supported disaster relief and emergency response operations in years.
Thanks to the experience grown by the service with the type and the collaboration with Leonardo, the Italian Army, that has been the first operator to fly the NH90 in combat (in Afghanistan), also delivers NH90 crew training to other operators. Overall, the Italian Army has been one of the operators that has been more vocal about their satisfaction in the helicopter.
The NH90 is largest military helicopter programme in Europe. Available in two main variants, one specified for naval operations, the NH90 NFH (NATO Frigate Helicopter), and the TTH (Tactical Transport Helicopter) for land based operations, the NH90 is manufactured by NHIndustries is the largest rotorcraft Joint Venture in European history owned by Airbus Helicopters (62.5%), Leonardo (32%) and GKN Fokker (5.5%). Overall, around 490 NH90 helicopters, a mixture of both variants, are in service worldwide.
Despite its commercial success the program has also had some setbacks, mainly due to certification holdups and technical difficulties that slowed the international program especially at the beginning. At the end of 2021, the Australian Defence Force announced that it would retire its entire fleet of MRH90 Taipan helicopters a decade earlier than scheduled. In June 2022, the Norwegian government decided to immediately halt all operations with the NH90 helicopters and to terminate the contract mentioning "delays, errors and time-consuming maintenance" as the cause of the abrupt decision to put an end to the programme after 20 years.