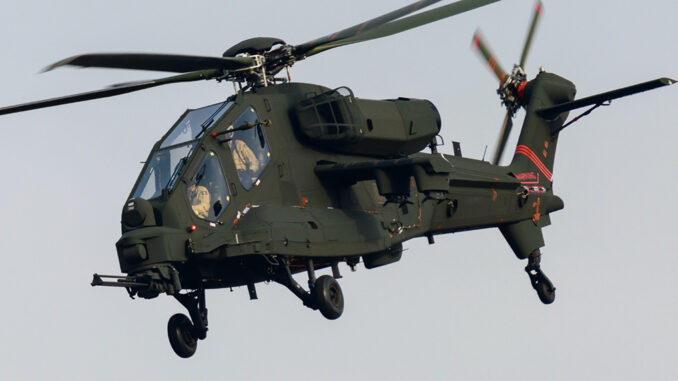 Another AW249 NEES has flown. This one sports the standard olive drab paint scheme used by the Italian Army helicopters.
A new Leonardo AW249 NEES (Nuovo Elicottero da Esplorazione e Scorta / New Exploration and Escort Helicopter), has carried out its first flight from the Leonardo Helicopters plant in Vergiate, on Mar. 19, 2023. Unlike the prototype that carried out the type's maiden flight in August 2022 (in its primer paint and the experimental serial CSX82069), this one, CSX82097, s/n 24001, is the first AW249 to sport a combat livery: the same olive drab color used on the Italian Army (as well as US Army) helicopters. No other insignia or marking has been applied to the aircraft.
Externally, no other differences can be noticed from the previous airframe, with the red lines used for the strain sensors on the fuselage and tail boom during the flight.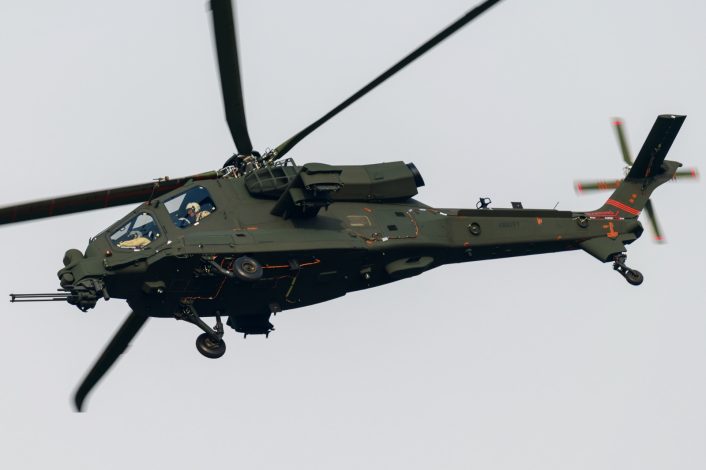 Here's what we wrote about the new helicopter in a previous post here at The Aviationist:
"The helicopter will replace the AW129 Mangusta, which has been in service with the Italian Army since the 1990s and upgraded throughout the years until the current AH-129D variant. Many are considering the AW249 as a copy of the AH-64 Apache, however the two helicopters have very little in common, besides the tandem cockpit configuration. The AW249 is, in fact, a completely different helicopter than its predecessor, the AW129, which was originally designed in the late 1970s as A129 and first flew in 1983: while it leverages the lessons learned with the Mangusta, it features a new airframe, transmission, engines and avionics By the way, the tandem cockpit configuration doesn't even date back to the Apache, but to the AH-1 Cobra."
"Leonardo has been working on the project since 2017, when the Italian Ministry of Defence initiated the NEES program, which includes one prototype, three pre-serial production helicopters and a need for up to 48 operational helicopters. While at Farnborough air show, Stefano Villanti, senior vice-president of sales at Leonardo Helicopters, said development of the AW249 has been "progressing like clockwork" against the Italian Army's timeline. The Army plans to retire the AH-129 from 2025."
"The helicopter is powered by a pair of GE Aviation CT7-8E6 (T700) turboshaft engines, rated at 2,500hp (1,860kW) each and also includes dynamic components from the AW149 transport helicopter. The AW249 has been designed with a maximum take-off weight (MTOW) within the range of 7,500 – 8,000 kg (about the double of the AW129's MTOW), with the ability to operate in both hot-and-high and cold weather conditions, with a cruising speed of 140kts and a three-hour endurance. The helicopter has been designed also with ship-borne operations in mind."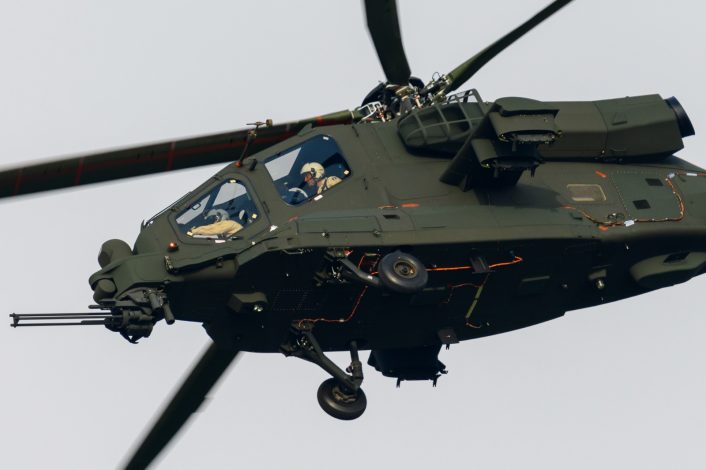 At the moment, two prototypes have broken cover. They are expected to fly together as part of the testing campaign aimed at gradually expanding the helicopter's flight envelope.