BAE Systems and Leonardo received the approval from the United States government to proceed with the development of a new aircraft survivability suite which integrates BAE Systems' AN/AAR-57 Common Missile Warning System (CMWS) and Leonardo's Miysis Directional Infrared Countermeasure (DIRCM) System. The new suite will maximize the effectiveness of CMWS flare decoying while enhancing the protection against from InfraRed Man Portable Air Defense Systems (IR MANPADS) with a highly effective DIRCM.
"This layered defense against new and advanced threats will protect aircraft and their crews in the most complex battlespaces," said Chris Austin, director of Integrated Survivability Solutions at BAE Systems. "Using interoperable, combat-proven systems is a smart, efficient, and cost-effective aircraft survivability solution for our international customers."
Leonardo and BAE Systems are both experts in this domain and decided to combine two of their flagship products to offer the new interoperable end-to-end InfraRed aircraft self-protection system to the international market, including the existing operators of the AN/AAR-57 CMWS and Miysis. The CMWS is already in service on thousands of aircraft in 17 countries around the world, while Miysis has been selected by multiple operators, representing a large, potential user base for the interoperable solution.
"We are very pleased to be able to offer this capability to operators around the world in collaboration with BAE Systems. The AN/AAR-57 CMWS is in service on thousands of platforms worldwide, making it highly complementary to our readily exportable Miysis DIRCM," said Tony Innes, VP Sales Radar and Advanced Targeting at Leonardo. "International customers who operate the AN/AAR-57 now have a fast, simple and low risk way to equip their platforms with gold standard DIRCM protection against infrared missiles."
According to Pawan Roy, Program Manager & DIRCM International Capture Lead at BAE Systems, one of the key features of the system will be its non-ITAR (International Traffic in Arms Regulations) subjection, which makes it readily exportable. In fact, in the United States DIRCM technologies are not eligible for direct commercial sales and require a review and approval process from the government. Potential customers already showed interest in the new interoperable system.
In an email statement to The Aviationist, Roy said that the program is still in its initial phases and the two companies are in in the process of collaboratively finalizing the program milestones and defining a detailed design appropriately tailored to specific platforms, rather than a podded or a "universal" solution. BAE Systems and Leonardo are focused on leveraging their expertise in aircraft survivability solutions to deliver a cost-effective capability quickly, simply and at low risk.
The need for interoperable MWS and DIRCM systems
The lessons learned from conflicts over the past 40 years demonstrated the need to adequately protect aircraft from MANPADS, with a particular focus on helicopters, since they are more at risk due to their low speed and altitude. In today's ever-changing threat environments, it's imperative to have helicopters properly equipped before they head out on combat missions, and this was largely demonstrated by the multiple helicopter losses to MANPADS in Ukraine since the beginning of the Ukrainian invasion.
The sophistication and proliferation of InfraRed missiles continue to increase, both on the battlefield and in less-clearly defined hostile zones. Defeating these threats, which are often hidden until fired and can strike in seconds, is crucial, requiring more advanced aircraft survivability equipment. DIRCM-equipped self-protection suites are becoming increasingly common on helicopters, as a combination of flares and laser jamming is considered the most effective method to counter an IR-guided missile.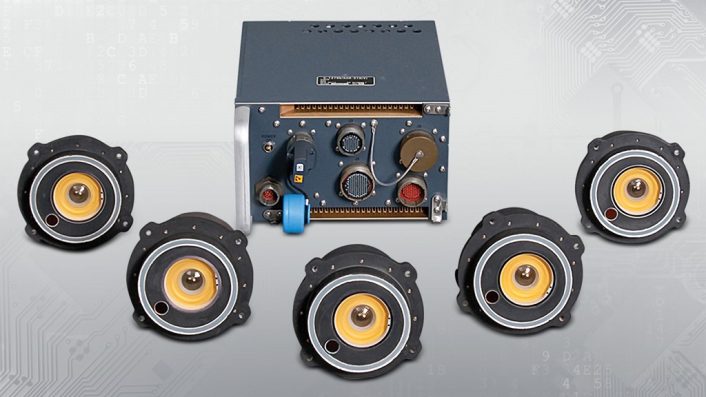 The functioning mechanism can be explained as follows: when a missile is launched, the Missile Warning Sensors detect the IR-signature of its rocket motor. The control unit then cues the DIRCM to the detected track and, if the system recognizes it as an immediate threat to the helicopter, it begins the jamming action directing laser energy on the missile's seeker, disturbing its guidance.
In a scenario where an aircraft comes under threat from IR missiles, the BAE Systems CMWS will detect the incoming threat, alert the crew and automatically cue the Miysis DIRCM. Miysis will then quickly overwhelm the incoming missile with a powerful stream of laser energy. The primary goal of the DIRCM is to completely deny missile guidance and cause the MANPAD to miss by a very large distance and as early in the engagement as possible, in order to create the largest possible miss distance.
BAE Systems CMWS
The AN/AAR-57 CMWS is designed to detect incoming hostile fire and missile threats, alert crews and automatically cue countermeasures on both rotary- and fixed-wing aircraft. The system uses electro-optic missile sensors (EOMS) paired with an electronic control unit (ECU) to quickly respond to current and evolving threats in any situation.
The most recently developed third generation CMWS technology integrates hostile fire indication with missile warning into a single system, enabling high performance for the automatic threat detection in complex missile, small arms, and rocket propelled grenade scenarios. This latest variant has been further upgraded to add improved functionality for the follow-on integration of aircraft survivability equipment, such as Common Infrared Countermeasures (CIRCM) DIRCM.
Designed as a superior, adaptable aircraft survivability equipment solution, the system features line-replaceable units that can be switched out in 3-5 minutes on the flight line, with no need for special tools or test equipment. Data recording capabilities have also been added for detailed post-mission analysis.
More than 3,000 CMWS units have been delivered and installed on over 40 different platforms and variants in the USA and 17 allied countries. Fielded by the U.S. Army since 2005, CMWS has logged approximately 4 million combat flight hours, saving dozens of aircraft and hundreds of lives in an ever-changing threat environment.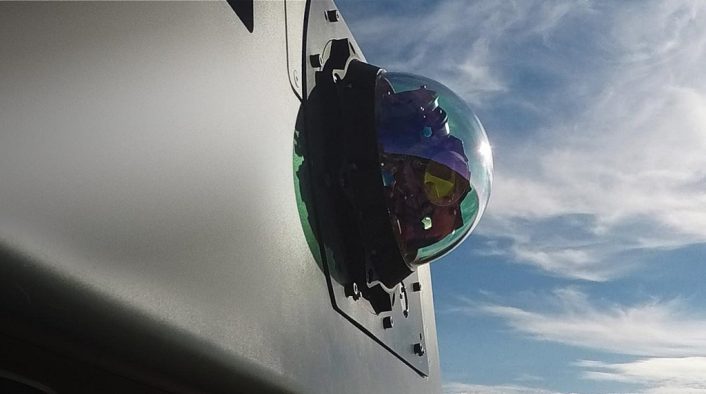 Leonardo Miysis
Miysis is a low-power-draw, low-weight DIRCM designed to provide high-power, all-aspect protection against modern and legacy threats. Miysis features a twin-head laser pointer/tracker system as a single head DIRCM does not provide the necessary level of spherical protection to defeat more advanced threats. In fact, the airframe would mask some angles and create shadow zones where the DIRCM would not be able to "see" the threat, putting the aircraft at risk. The company says that a three-head system is also available  for coverage on large platforms with high-value missions.
Leonardo believes that the Miysis DIRCM System is currently the smallest and lightest high Energy-on-Target, multi-turret, full DIRCM system available to the world market today, with a total system weight of less than 40 kg (excluding the MWS). It has a peak power draw of less than 1300W, and typically draws less than 600W during jamming with both heads, giving it the lowest aircraft power requirements of any comparable system.
The company set itself three key technical challenges for the development of the Miysis DIRCM system in terms of weight, laser power and speed of response. In order to be suitable for light aircraft, small helicopters and UAVs, Miysis had to be small, lightweight and draw very low power from the host aircraft, while at the same time delivering enough laser power onto a threat to protect even larger airframes.
Moreover, the DIRCM had to engage any IR MANPAD threat immediately after launch, regardless of the range from which it was fired. The ability to jam a missile as soon as possible is also instrumental to allow a multiple threat scenario to be defeated effectively, even with only one laser firing on multiple targets. As an example, we can consider two missiles launched on the same side of the aircraft, so only one DIRCM turret would be able to see and engage them.