To everyone who gave up hope for New York's airports, I can see why you did. For way too long, JFK, LaGuardia, and Newark were congested outdated disasters. But at long last the powers-that-be are investing in massive renovations. We wrote about JFK's New Terminal One project, which broke ground a few months ago. But without a doubt, LaGuardia is the airport that is furthest along in its makeover. And the results so far look amazing.
What surprised me most is how great the new Terminal B is for planespotting. Thanks to its design as an unusually vertical airport, including skybridges over busy taxiways, the views are excellent.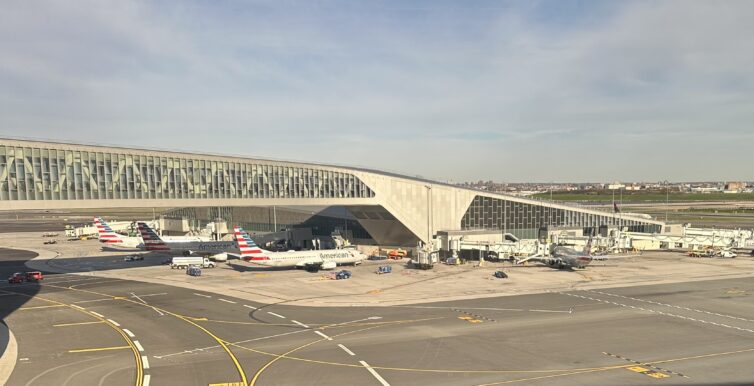 Read on for a photo and video walkthrough around the gorgeous Terminal B, with plenty of amazing views of the ramp and runways.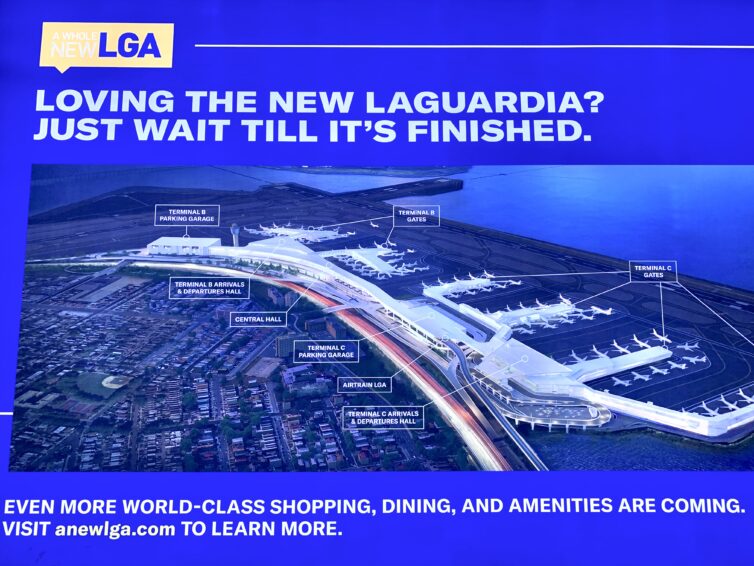 The LaGuardia redesign team had a real challenge on their hands because of how little real estate there is between roadway and runway. They came up with two creative ways to get the most out of the limited space:
Instead of the usual pier-style terminals, planes roll up to little terminal islands with gates on all sides. Those islands are connected to the headhouse (the building your car rolls up to) by massive skybridges that pass over active taxiways and gates.
To pack as much function into as small a footprint as possible, the headhouse and terminals stack things vertically as much as possible instead of spreading out horizontally.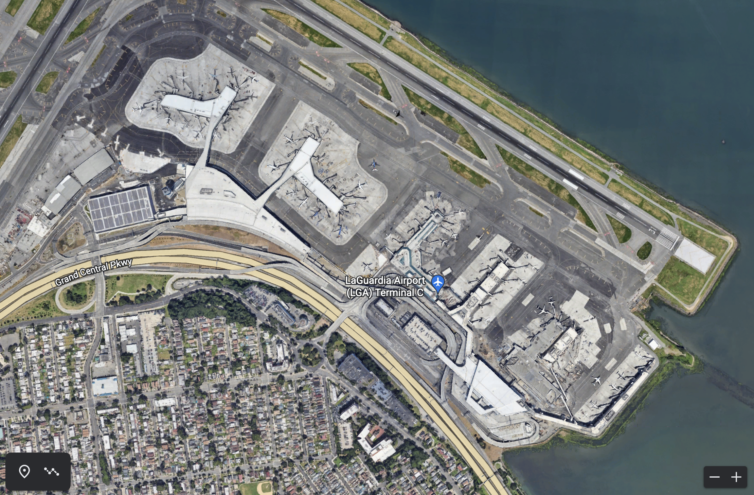 Walking into Terminal B, it's amazing how airy and spacious it feels. There's also lots of interesting art around.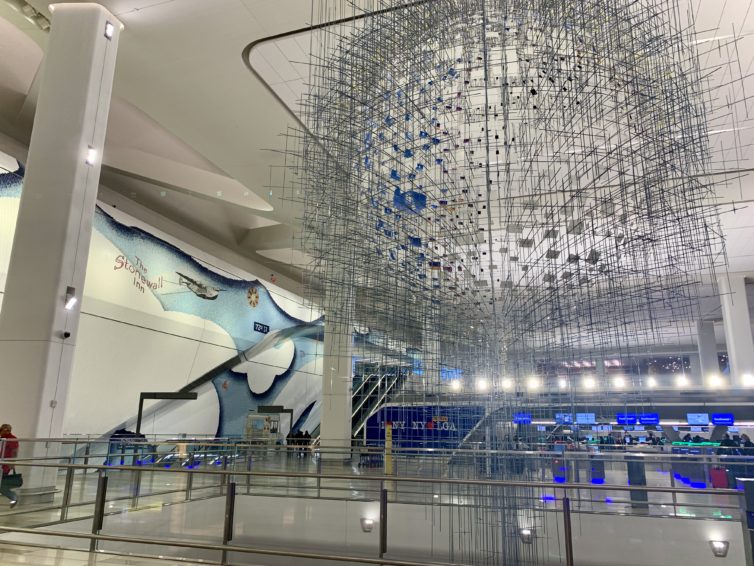 After a snazzy-looking TSA checkpoint, you head straight up a tall set of escalators.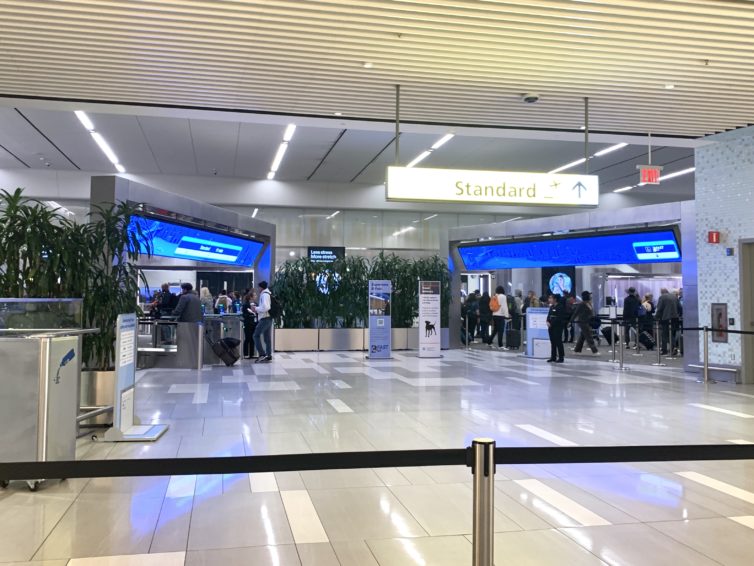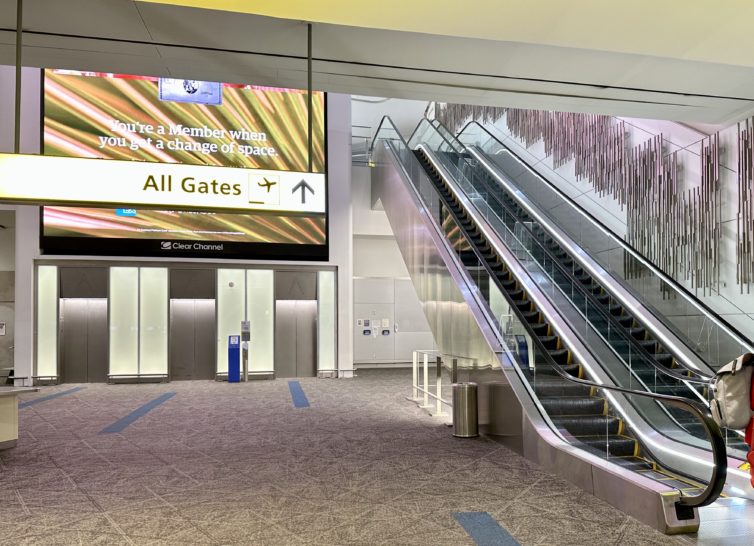 Then you reach the airside of the headhouse, which itself has some nice views of the ramp. Plus there's a colorfully lit fountain that drops water from the ceiling. Some of the terminal's shops and lounges are up here.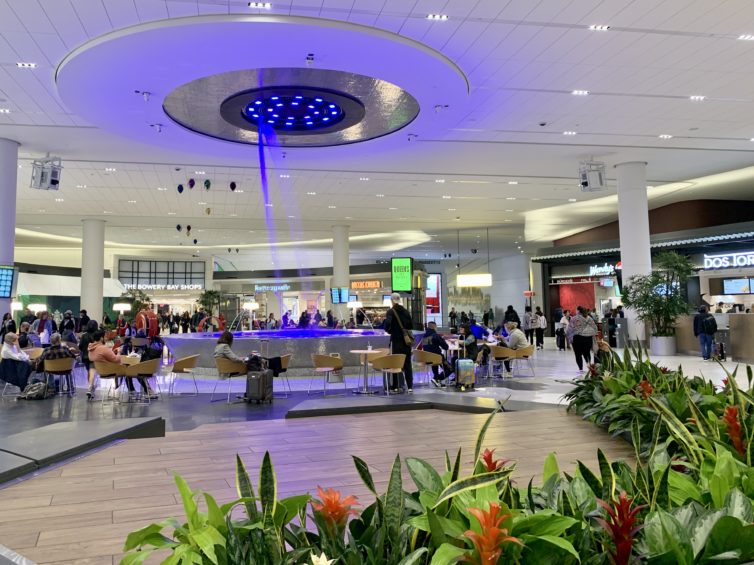 OK let's get to the stars of the show: those skybridges. If pictures tell a thousand words videos are even better, right? Check out our video walkthrough below.
Like we promised: those views of ramp operations are really spectacular. You get some partial runway views too. And because LaGuardia's footprint is pretty small, you're pretty close to all the action.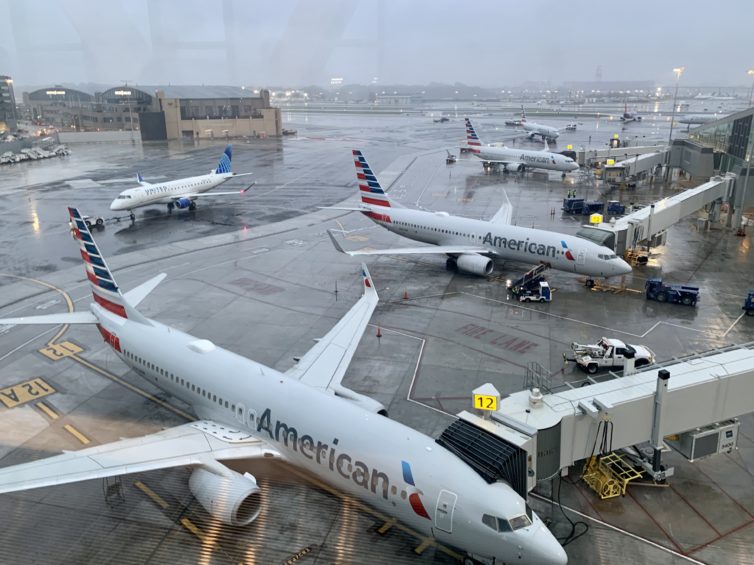 Once you cross over the skybridges you're in the gate areas. These are just as nice as the rest of the terminal, with high ceilings, close-up window views of planes on the ramp, solid food options, and even some indoor trees.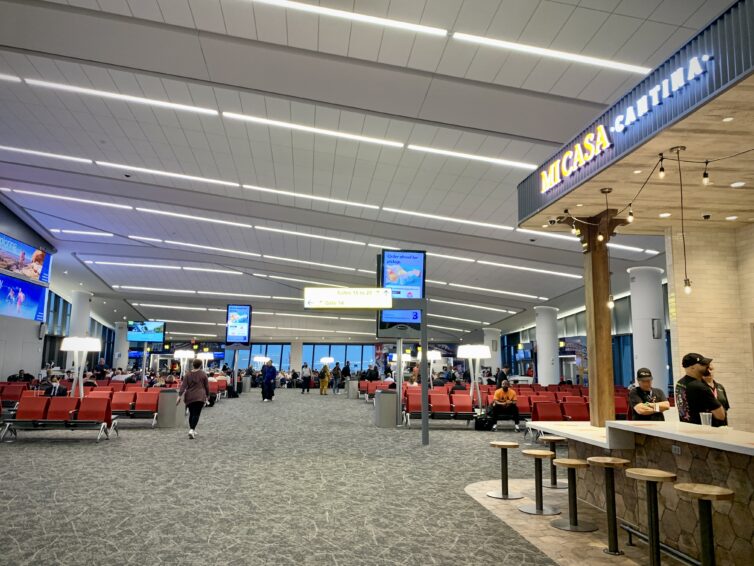 Our main takeaway for #AvGeeks: if you're passing through LaGuardia terminal B any time soon, plan on taking a few extra minutes to enjoy those skybridge views!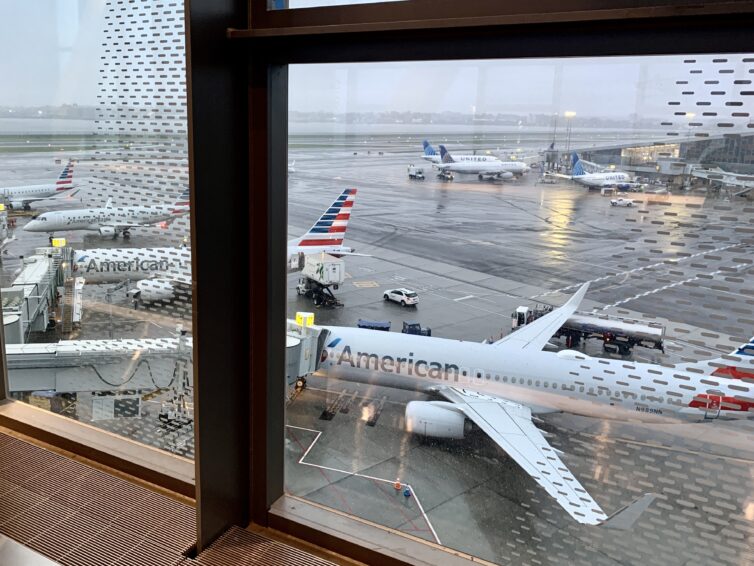 Even if you're not big on planespotting: first, good on you for making it this far in the story, and second, you'll still enjoy the improvements to the terminal compared with the *shudder* old Terminal B.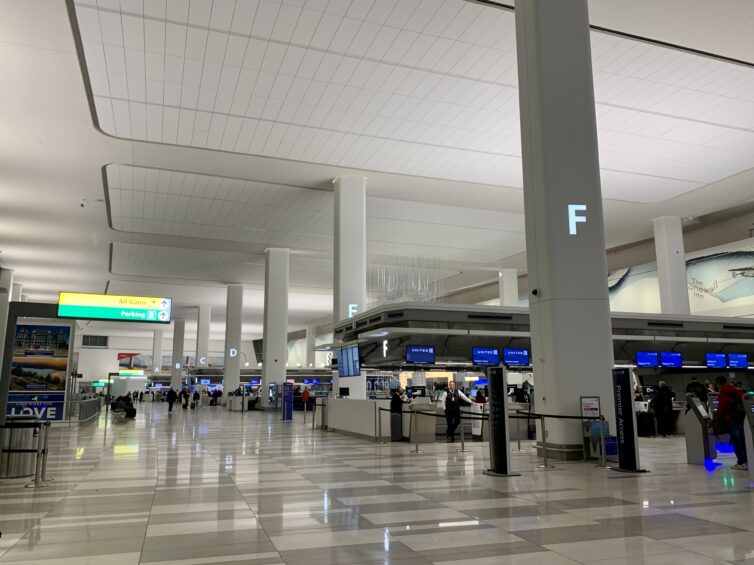 Do any of you have thoughts on the skybridges or the new LaGuardia Terminal B in general? Share in the comments section below.