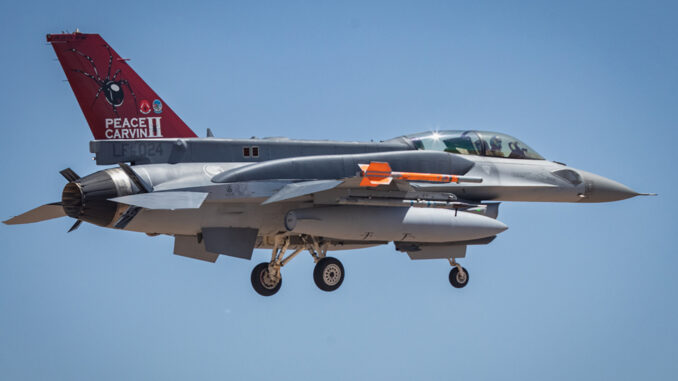 The Republic of Singapore Air Force Peace Carvin II detachment turned 30 this year.
On Apr. 25, 2023, the Republic of Singapore Air Force (RSAF)'s Peace Carvin II (PC II) detachment celebrated 30th years of F-16 fighter training at Luke Air Force Base, Arizona. Established in 1993, Peace Carvin II is the RSAF's longest-running overseas detachment. The RSAF personnel in Arizona is assigned to the 425th Fighter Squadron of the U.S. Air Force, whose mission is to provide advanced weapons and tactics to pilots, weapon systems officers and maintenance personnel.
As part of the celebration, officiated by Senior Minister of State for Defence Mr Heng Chee How and hosted by Chief of Air Force, Major-General Kelvin Khong and Commander of the RSAF's Air Combat Command, Brigadier-General Lim Kok Hong, commemorative tail flashes on the F-16 were unveiled.
The two jets, both being RSAF's newest Block 50 airframes, are #01-6024 (Spider on the web marking with "Peace Carvin II" text) and #01-6029 (Lion with "Best of both Worlds" text). On May 11, 2023, #6024 carried out its maiden flight (using callsign "NICKEL 1") with the new tail flash and #6029 flew its second flight before leaving on TDY to Mountain Home, AFB, Idaho for two weeks. Our friend Thomas "Taj" Backus took some interesting shots of the two aircraft as they returned from their local sorties.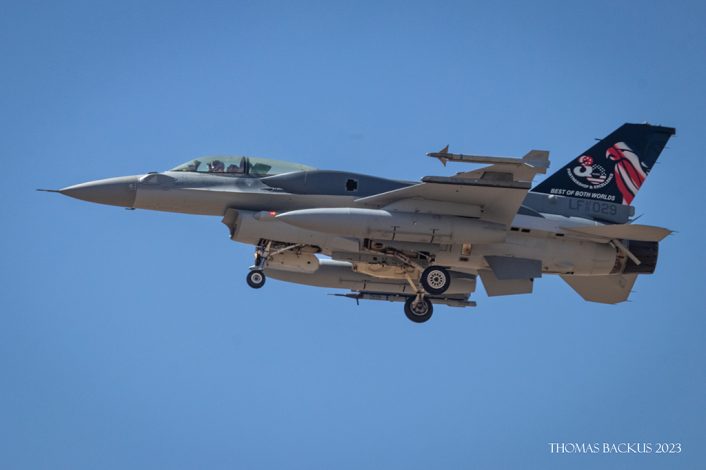 In addition to PC II, other Singapore's overseas training detachments in the US include the Peace Carvin V detachment with the F-15SG fighter aircraft, and the Peace Vanguard detachment with the AH-64D Apache helicopter.