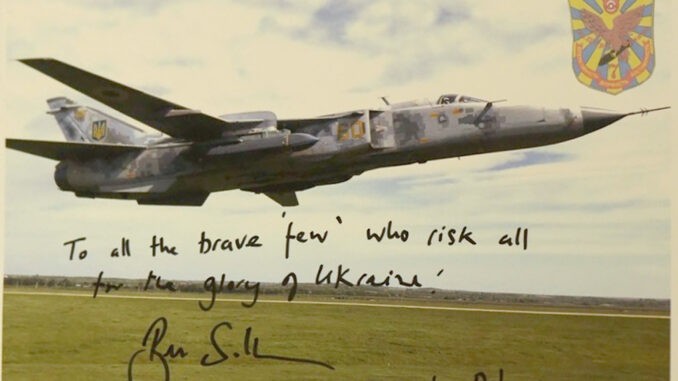 The Fencer was long rumored to be the Ukrainian aircraft of choice for using the British-supplied cruise missile.
Two weeks after the announcement of the delivery of Storm Shadow cruise missiles to Ukraine, we have now confirmation that the British-supplied weapons are carried in combat by the Su-24 Fencer. The photo, shown on Twitter by Ukraine's Minister of Defence Oleksii Reznikov, was presented to UK's Secretary of Defence Ben Wallace as he visited Kyiv.
Wallace visited Kyiv on May 24 to discuss priorities for increasing Ukraine's defense capabilities, particularly providing long-range weapons, as well as the country's NATO adhesion and future plans. The Secretary of Defence also signed the photo with the caption "To all the brave 'few' who risk all for the glory of Ukraine".
I was glad to host my great friend Ben Wallace, @BWallaceMP, in Kyiv.
We had a very meaningful discussion focused on priorities for increasing Ukraine's defense capabilities, particularly providing long-range weapons such as Storm Shadow.

We also discussed prospects for… pic.twitter.com/kVEo8dtFMc

— Oleksii Reznikov (@oleksiireznikov) May 24, 2023
The aircraft in the photo appears to be the Su-24MR "Yellow 60" assigned to the 7th Tactical Aviation Brigade, which operates both the standard Su-24M "Fencer D" and the MR "Fencer E" recon variant. Although the MR variant is not equipped with air-to-ground weapons, it appears to have been modified to carry the missiles on the pylons usually loaded with the external fuel tanks.
#Ukraine: We obtained the first ever HQ image of the 🇬🇧Storm Shadow missile used by the Ukrainian Air Force, carried by Su-24MR "Yellow 60" of the 7th Tactical Aviation Brigade.

This aircraft, refurbed in 2018, was originally a reconnaissance model-until recently of limited use. pic.twitter.com/4TXIVAHIgG

— 🇺🇦 Ukraine Weapons Tracker (@UAWeapons) May 24, 2023
The Su-24, which in the photo is carrying two Storm Shadow missiles (one clearly visible, the other can be recognized by its outline on the other wing), has always been considered the most likely candidate to employ the cruise missile. In fact, the MiG-29 and Su-27 were considered unlikely as their heaviest loading hardpoints are certified for up to 1,000 kg (although some sources say the Flanker might be able to carry it under the fuselage but with heavy limitations), while the Storm Shadow weights 1,300 kg.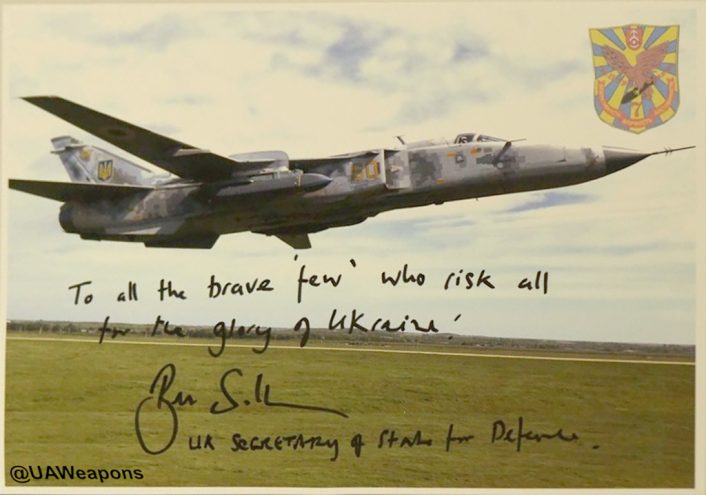 As we reported, the missile has already been employed against Russian targets few days after the delivery was announced. The info, first emerged online after debris traceable to the Storm Shadow were found near air strikes' targets in the Russian occupied areas, was later confirmed also by the UK's Secretary of Defence last week.
In the meanwhile, the delivery of other long-range weapons is being discussed. Among those are the Storm Shadow's French variant, the SCALP, and the German equivalent, the Taurus KEPD 350.