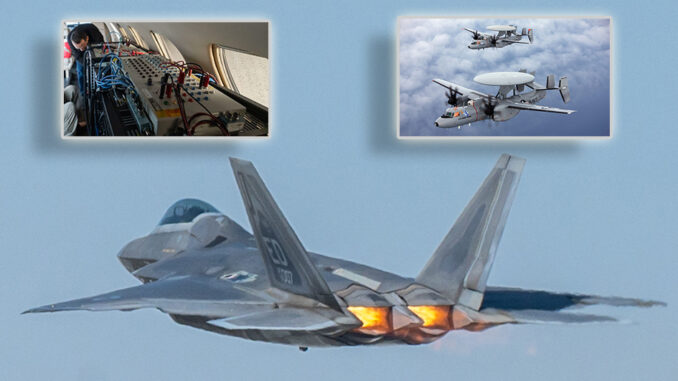 The new embedded GPS/INS (EGI-M) system will allow operation in GPS-contested and GPS-denied environments.
Northrop Grumman has successfully tested in flight the new Embedded Global Positioning System (GPS) / Inertial Navigation System (INS) Modernization, also known as EGI-M, that will equip the F-22 Raptor and the E-2D Advanced Hawkeye. The new system, which employs an M-Code technology, enables missions to be conducted in GPS-contested and GPS-denied environments.
"This flight test is a major step forward in developing our next generation airborne navigation system," said Ryan Arrington, vice president, navigation and cockpit systems, Northrop Grumman. "The EGI-M capability developed by Northrop Grumman enables our warfighters to navigate accurately and precisely through hostile and contested environments."
The flight test was performed in May on a Cessna Citation V test bed in California, collecting data from three EGI-M systems oriented along the axes of the aircraft body reference frame (longitudinal, local vertical and a third one normal to the first two). The collected data was then compared to high-accuracy Differential GPS data to assess the performance of the system.
In a statement emailed to us, Northrop Grumman said the EGI-M solution, equipped with an M-Code capable receiver, features the next generation, military-grade GPS signal designed to enable the US forces to perform a broader set of missions critical to national defense and allies. The EGI-M is positioned as a rapid speed-to-fleet solution for existing customers, minimizing aircraft-level changes when upgrading from an LN-251.
The M-Code capable GPS receiver is a core component of the new advanced airborne navigation, engineered to quickly transmit positioning, navigation and timing information. The fully operational EGI-M system will feature a modular platform interface, designed to easily integrate with current platform navigation systems, supporting advanced software and hardware technology upgrades now and in the future.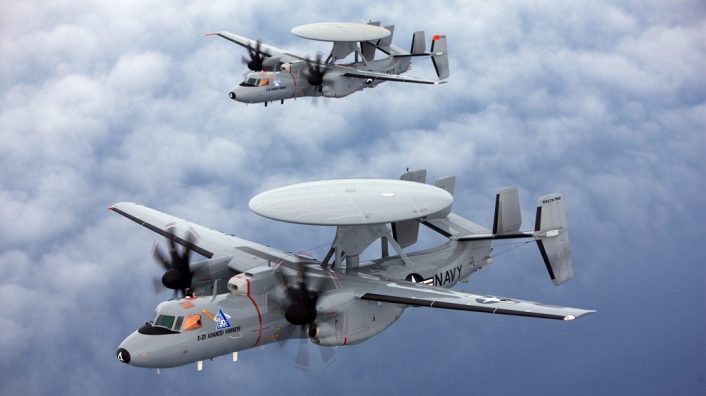 As reported by Air & Space Forces Magazine, M-code is a jam-resistant GPS signal that can be precisely focused on target areas from GPS Block III satellites using their high-gain directional antennae, and thus less susceptible to jamming. The M-code signals are also encrypted to further reduce the chance of spoofing.
The LN-351 EGI-M program was started by Northrop Grumman and the US Air Force to modernize the current LN-251 EGI and prepare for future operational scenarios, where GPS-contested and GPS-denied environments are among the most common threats. The engineering and manufacturing development was launched in 2018, with the critical design review completed in 2020.
While the E-2D Advanced Hawkeye and the F-22 Raptor are the launch platforms for EGI-M, additional fixed-wing and rotary-wing platforms across Department of Defense and allied forces have already selected EGI-M as their future navigation solution to support mission-critical systems. A list of the aircraft that will upgrade to the LN-351 is currently not available, however the LN-251 is employed on a number of aircraft, including the CH-53K King Stallion, the P-8 Poseidon, the MQ-4C Triton and the RQ-4 Global Hawk.