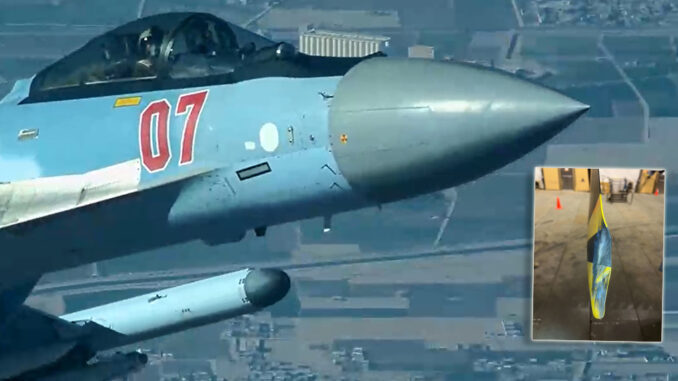 Despite the damage, the unmanned aircraft was able to return to its home base.
A U.S. MQ-9 drone and a Russian Su-35S fighter were involved in yet another dangerous close encounter over Syria lately. According to the details released by the U.S. military, on July 23, 2023, at 12.23 AM (EST) an unspecified number of Su-35S aircraft flew dangerously close to a U.S. MQ-9 drone over Syria. As happened earlier this month, the Russian Flankers "harassed" the MQ-9 and deployed flares from a position directly overhead the Reaper with only a few meters of separation between aircraft.
However, this time, one of the Russian flares struck the U.S. MQ-9, severely damaging its propeller. Fortunately, the MQ-9 crew was able to maintain flight and safely recover the aircraft to its home base.
On July 23 Russian military aircraft deployed flares, damaging a U.S. MQ-9 while conducting a defeat-ISIS mission. For the full statement by Lt. Gen. Alex Grynkewich, Commander, 9th AF (AFCENT) visithttps://t.co/5cQm8MQ6aQ@CENTCOM @DeptofDefense @usairforce @CJTFOIR pic.twitter.com/ViVTI3P05i

— US AFCENT (@USAFCENT) July 25, 2023
Indeed, the images released by the U.S. Air Forces Central Command through the DVIDS network show one of the drone propellers burnt and partly bent.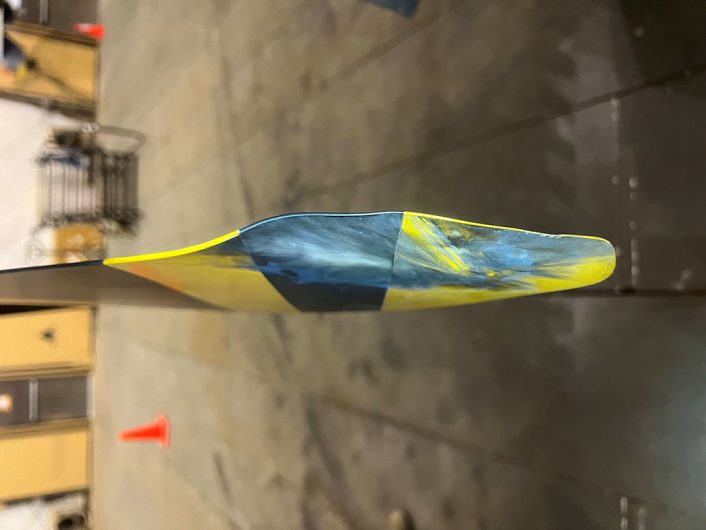 Flares are high-temperature heat sources used to mislead surface-to-air or air-to-air missile's heat-seeking targeting systems, creating the pyrotechnic visual effect similar to a fireworks display. Such countermeasures are used against MANPADS (Man Portable Air Defense Systems) and IR-guided surface-to-air missiles.
"The Russian fighter's blatant disregard for flight safety detracts from our mission to ensure the enduring defeat of ISIS. We call upon the Russian forces in Syria to put an immediate end to this reckless, unprovoked, and unprofessional behavior", said Lt Gen Alex Grynkewich, Commander, 9th AF (AFCENT) and Combined Forces Air Component Commander. As already commented in our previous stories on these incidents, we are very well accustomed to this phrasing after years of close intercepts in that area and elsewhere, however the actions during the latest incidents seem to be getting more and more aggressive.
On Mar. 14, 2023, a Russian Su-27 Flanker fighter jet and a US MQ-9 Reaper Remotely Piloted Aircraft were involved in an inflight collision over the Black Sea. U.S. forces had to bring the MQ-9 down in international waters. A video shot by the Reaper's onboard sensor showed the Su-27 dumping fuel on and flying in front of the MQ-9 until the Flanker hit the unmanned aircraft.