Here at AirlineReporter we write a ton about aircraft. We write a lot about airports. We've dabbled in train reporting. We don't usually publish stories about hotels. But for the right type of place, we'll make an exception (HotelReporter?!).
During a trip to Tokyo we spent a night at one of the world's best hotels for planespotting, the Excel Hotel at Haneda Airport. You don't have to take our word for it: the hotel is frequently named in lists of the best places in the world for AvGeeks to stay. And boy did it deliver. Watch our video report below for the deep dive, and/or read on below for more details.
There's plenty more to the story, read on below.
The hotel is located at the north end of Haneda's Terminal 2, which primarily handles ANA's domestic operations. Those ops lean heavily on widebody aircraft like 767s, 777s, and 787s, so there's still plenty of big game to spot. You also get a front-row seat for Runway 34R, which handles all comers including long-haulers.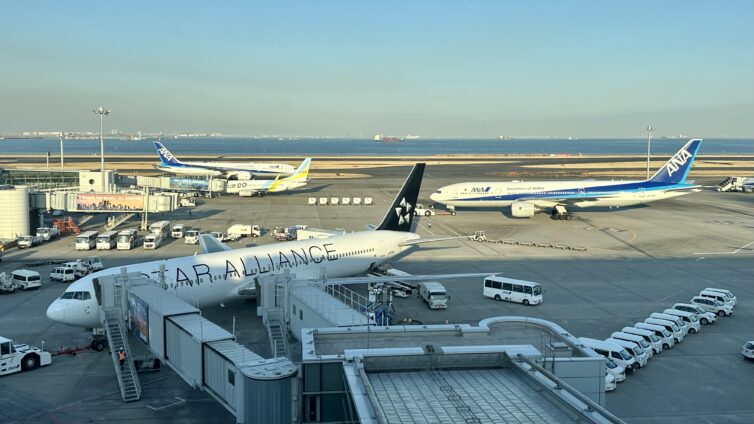 Make sure you book a "runway view" room — by offering that category the hotel clearly knows it's a place for spotters. Even though those rooms are a bit more expensive (I spent $190 USD a night) it's nice to get a guaranteed view at the time of booking.
Or if you're looking to go full-throttle AvGeek you can book the "cockpit room" which has a full-size 737 simulator inside. Seriously.

We had a ton of fun planespotting during our 24 hours at the hotel. And from our experience, it's easy to tack a night here onto any Tokyo trip. If you're flying out of another terminal at Haneda you can take the subway or a free bus to get to Terminal 2. Comment below if you've stayed at the Excel Hotel Haneda, or if you know of other hotels with great airport views.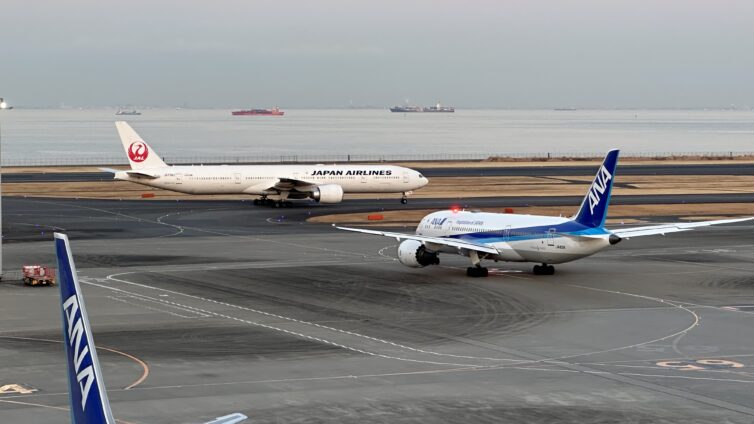 And if you're looking for more from AirlineReporter's admittedly limited hotel coverage, check out: