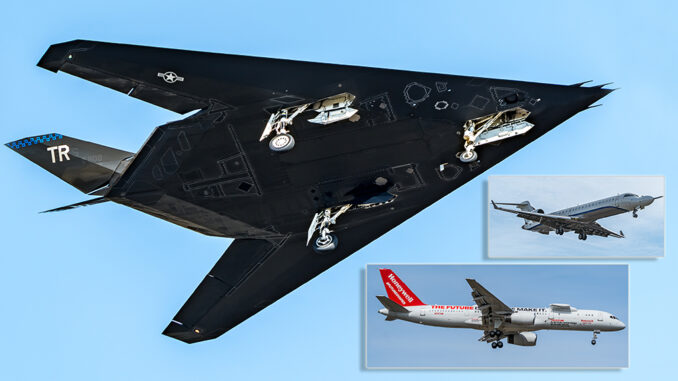 Besides the F-117 Nighthawk Stealth jets, other really interesting assets and systems took part in Northern Edge (NE 23-1) exercise in Alaska.
As reported in detail in a previous article, earlier this month, U.S. Air Force F-117 Nighthawks from Tonopah Test Range have taken part in exercise Northern Edge 23 at Joint Base Elmendorf-Richardson, Alaska. NE is a series of joint, multinational and multi-domain operations designed to implement high-end, realistic war fighter training, develop and improve joint interoperability, and enhance the combat readiness of participating forces.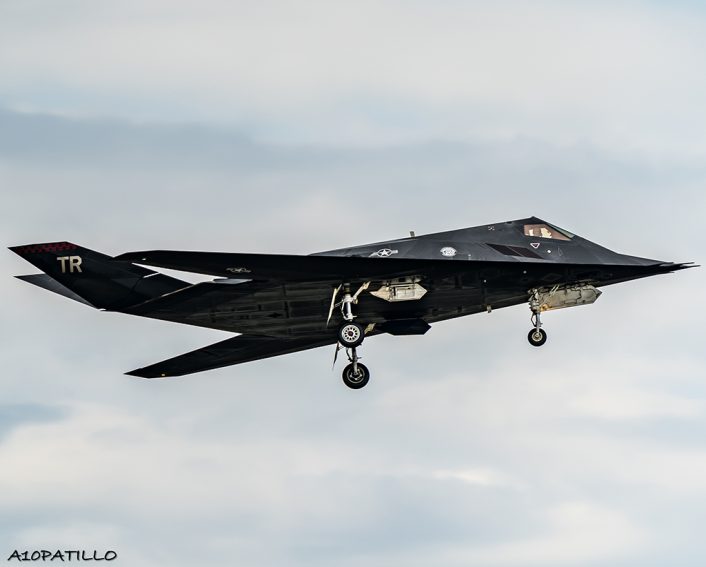 Northern Edge's iteration this year – designated 23-1 – from May 4 to May 19, 2023, was conducted across the Joint Pacific-Alaska Range Complex (JPARC) and the Gulf of Alaska, with the primary operating bases being Joint Base Elmendorf-Richardson and Eielson Air Force Base. According to the Pacific Air Forces, along with thousands of U.S. service members, five ships and more than 150 aircraft participated in Northern Edge 23-1. Alaska serves as a gateway to the Pacific region, a forward operating location for rapid response and power projection in the Indo-Pacific theater says the official press release.
"This is the largest and most complex Northern Edge exercise we've ever developed," said U.S. Air Force Brig. Gen. David Piffarerio, NE 23-1 exercise director. "We brought the best tacticians from every service to include the Guard and Reserve as well as our allies from the United Kingdom and Australia".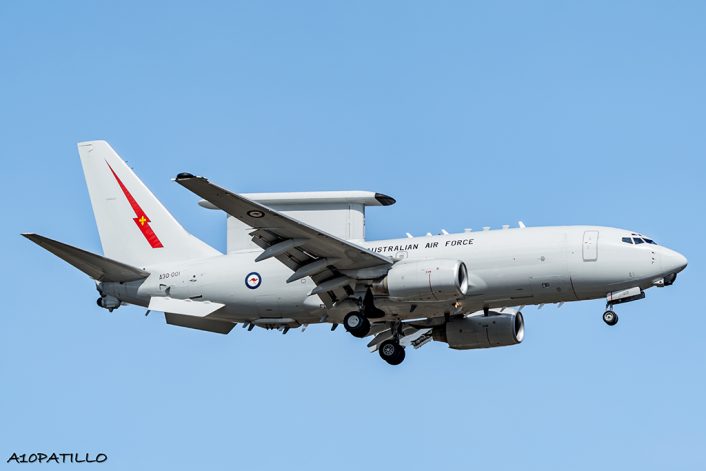 In fact, traditionally a U.S. only event, NE 23-1 for the first time incorporated assets from the UK and Australia, as well as, test aircraft from U.S. aerospace industries, "to conduct high-end training and experimentation to reassure Allies and Partners that the U.S. is committed to maintaining regional stability."
Indeed, NE has always been the premier U.S. exercise for testing new "hardware", the test bed for new systems and capabilities to be evaluated in realistic combat scenarios as part of their initial, culminating and milestone tests.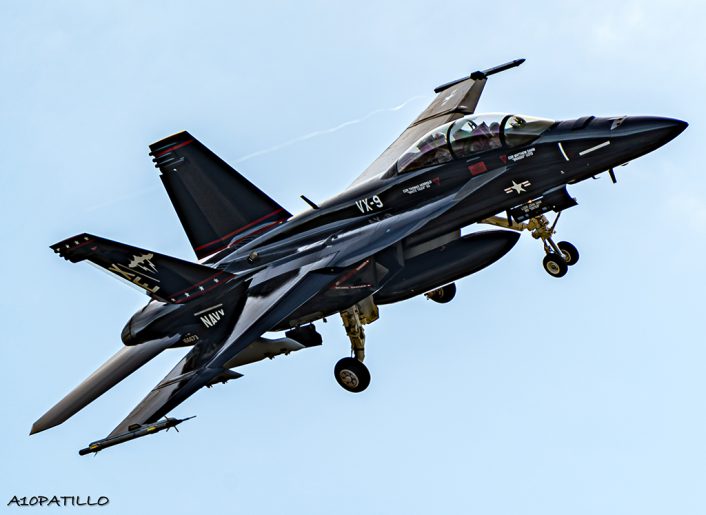 We got a closer look at all the aircraft that took part in the drills thanks to photographs taken by photographer Dyllen Patillo.
First of all, one of images taken by Dyllen, allowed us to identify at least one of the F-117s: although the markings are painted over from that angle, the Nighthawk appears as being the airframe #809 (84-0809). This jet carried out its first flight on Jan. 3, 1985. In April 1999 it was deployed to Spangdahlem AB, Germany and assigned to the 9th EFS, and carried out 17 missions over the Balkans as part of Operation Allied Force. It was (initially) retired on Apr. 22, 2008 and at that time it was marked as 9th FS flagship (the 9 FS markings are barely but visible on the right tail).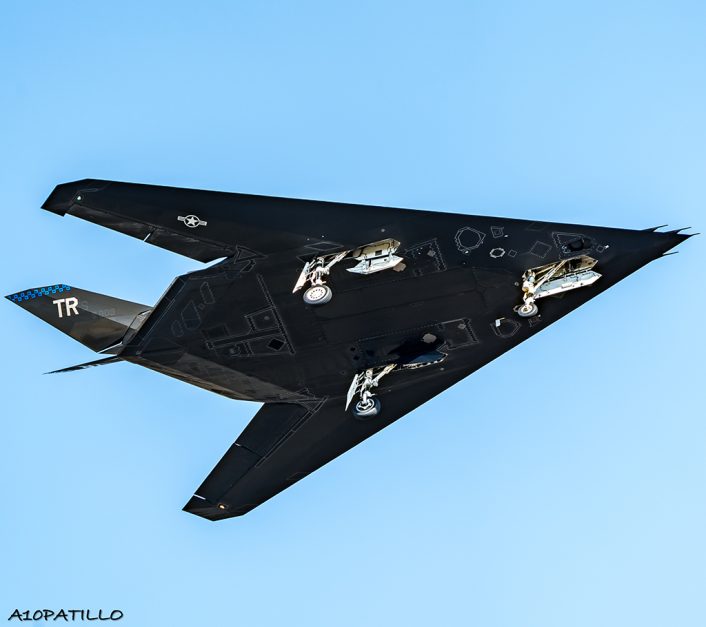 Interestingly, along with the military assets (that included F-35s, F-22s, F-16s, F-15Es, F-117s, F/A-18E/Fs, EA-18Gs, B-1s, E-3s, KC-135s and C-17s) there were also at least two pretty interesting testbed aircraft: Honeywell's Boeing 757 Technology Demonstrator and Northrop Grumman CRJ-700.
Registered N757HW, the Honeywell testbed was built in 1982 (it's the fifth ever 757 to be produced), entered service in 1983 and was acquired by Honeywell in 2005 to be used for R&D (Research and Development) tasks. Throughout the years, the aircraft has undergone several modifications to carry out various testing campaign. The aircraft is equipped to test anything from turbine engines and mechanical systems to advanced avionics software and high-speed connectivity equipment. According to Honeywell, the aircraft has been used earlier this year to carry out a world tour to showcase the Resilient Beyond Visual Line of Sight Communications (BVLOS) through Honeywell and Inmarsat's SATCOM systems and software solutions. Although we don't know what kind of mission the aircraft carried out during its stay at JBER, it seems likely that it tested secure connectivity in a seamless, reliable, and secure environment through a simulated real-world mission scenario. BTW, we have reached out to both Honeywell and PACAF to learn more about this specific asset's role in NE 23-1 but we haven't received any feedback yet.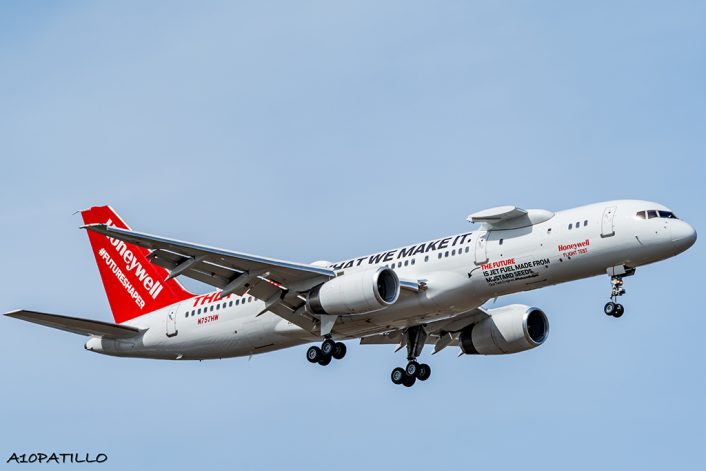 N805X is one of the three heavily modified CRJ-700 owned by Northrop Grumman (the others being N804X and N806X). Similarly to the famous Raytheon's Boeing 727 N289MT nicknamed VOODOO 1, that sports an F-15 nose radome (and was used to test the AN/APG-82 Active Electronically Scanned Array – AESA), the Northrop Grumman's aircraft is also characterized by a peculiar "pointy" nose and is regularly used to test sensors and communication systems before they are implemented into frontline combat aircraft. The CRJs can be reconfigured to support different developmental activities: the fleet of NG testbeds has been involved in the testing of new radars, EW (Electronic Warfare) suites, targeting pods, missile seekers, countermeasures.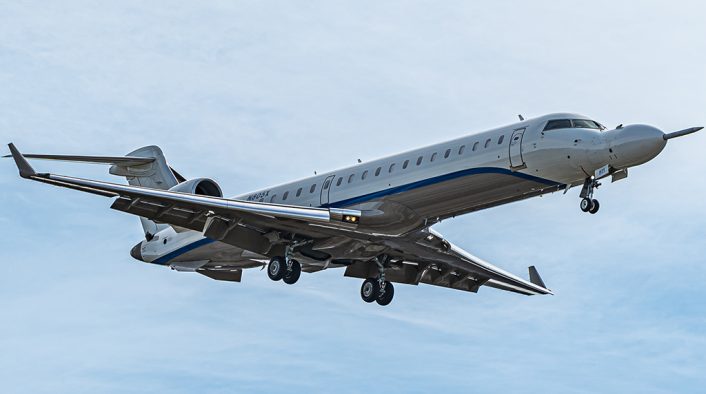 Other interesting hardware at work during NE 23-1 includes the Legion IRST (Infra-Red Search and Track) pod carried by the F-15EX, a pod that includes an IRST21 sensor as well as datalink to build up a "networked" battlespace where the aircraft can share a common "picture" without even turning the radar on (thus remaining "silent" from an electromagnetical point of view). This was not the first time the F-15EX Eagle II took part in NE with the IRST pod, as the Legion was also carried during the 2021 iteration, as reported in detail here.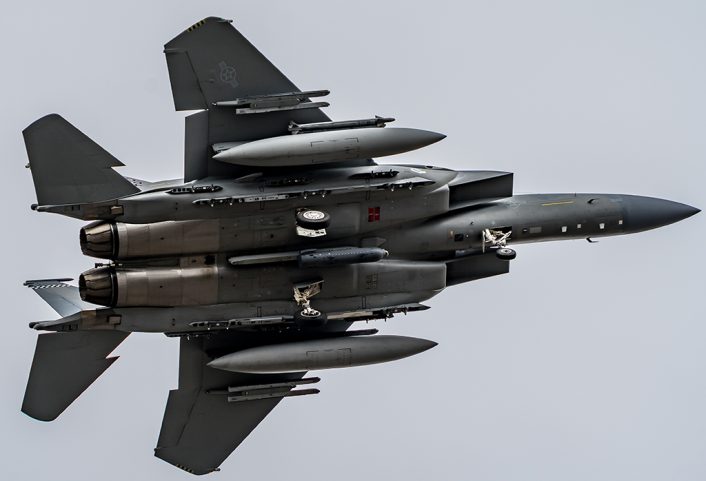 At least one of the F-15E from Nellis AFB's Weapons Squadron carried the AN/ASQ-236 "Dragon's Eye" Active Electronically Scanned Array (AESA) radar pods on its centerline station. Operational on the F-15E Strike Eagle fleet, and in the future, on Air National Guard and Air Force Reserve Command F-16s, the pod has previously been integrated on an Air Force Special Operations Command AC-130 and also on the Air Force Global Strike Command B-52 as a proof of concept demonstration. The AN/ASQ-236 pod is a self-contained system consisting of an antenna, inertial navigation system, and environmental cooling system. It also incorporates a fully automated built-in-test, or BIT, that indicates the health of the system to the operator and maintenance crews. The antenna is attached to a positioner plate that allows it to move about the roll axis. According to NG, the pod provides High-resolution Synthetic Aperture Radar (SAR) maps for surveillance and target detection; All-weather precision geo-location against fixed, moving and maritime targets; three position, large field of regard complements nose radar fixed field of regard; Bomb impact assessment analysis; Advanced radar modes developed and shared across Northrop Grumman's enterprise of 5th Gen fighter radars.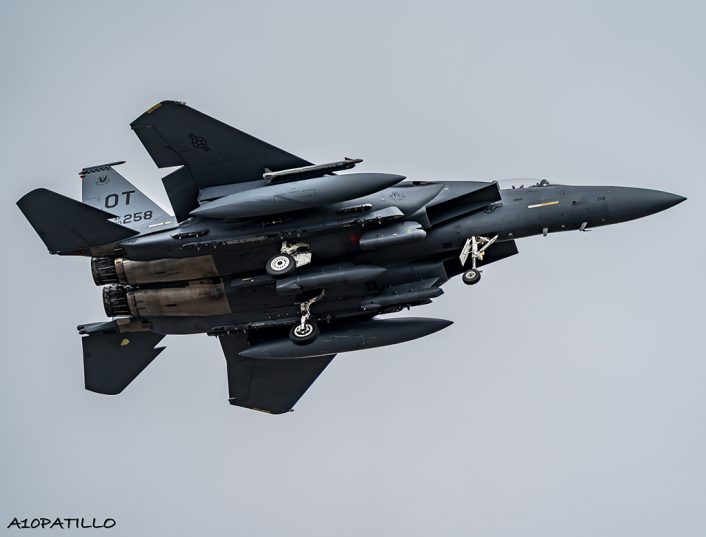 One of the U.S. Navy's EA-18G was spotted carrying two Next Generation Jammer Mid-Band (NGJ-MB) pods as well as a centerline ALQ-99 pod. The NGJ-MB pod will initially be used together with the ALQ-99, replacing it completely as soon as the NGJ-LB and NGJ-HB (High Band) are ready. As already explained in detail here, the NGJ-MB, also known as the AN/ALQ-249(V)1 pod, uses directional emitters and AESA (active electronically scanned array) technology and an all-digital back end. It also has digital and software-based tech embedded in the design, which increases the ability to jam and allows for rapid beam steering and advanced jammer modulation.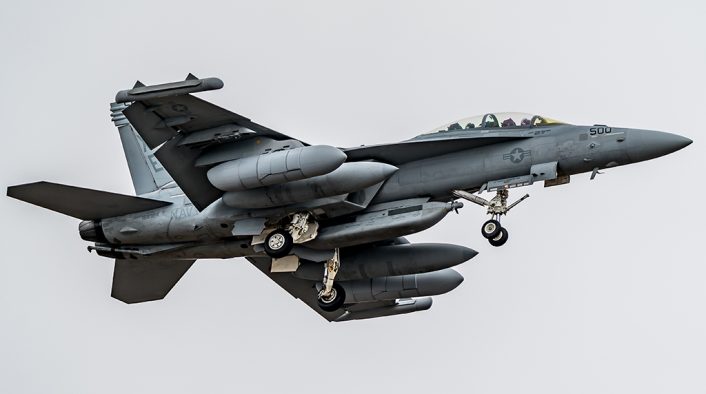 A big thank you to our friend Dyllen Patillo for sending us tons of great photos from NE 23-1. Make sure to follow him on Instagram here: @a10patillo.